Sally Kimball (1790)
Wife of
Ensign James Kimball
Map Site # 378
Click to Enlarge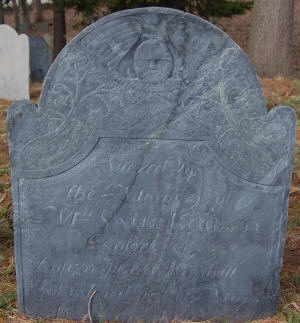 Memento mori
Sacred to
the memory of
Mrs Sally Kimball
Confort of
Enfign James Kimball
who died 17th of May,
AD. 1790, Aetat. 31,
While we with grief her death deplore,
We trust she's reach's the heavenly shore;
There dwell's her Savior cloth'd in love;
And she enjoys the realms above.